Last Call Quality Feature
The Last Call Quality feature gives the ReachUC Mobility app user the ability to send a report to Support staff with diagnostic information to help diagnose possible issues that may be affecting your service. 
This feature comes in the form of a clickable option at the bottom of the PBX Account tab of your ReachUC Mobility app, saying Check Last Call Quality.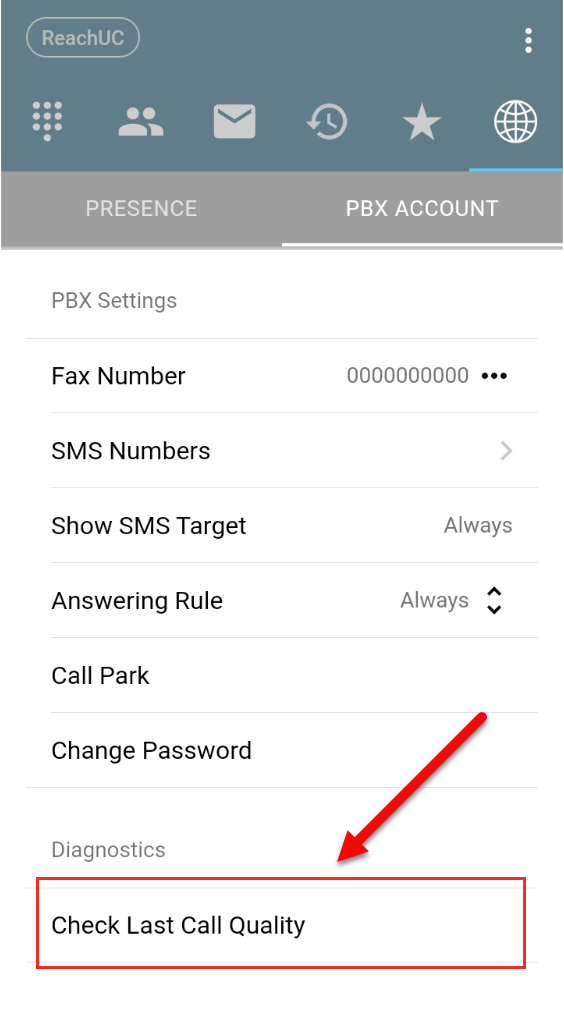 Note: If you do not see the Check Last Call Quality option please contact your service provider for more information.
Upon clicking this the app will check the last successful call made. When one is found it will open a page with the diagnostic information shown. However, if none is found it will show a dialog saying 'No last call today'.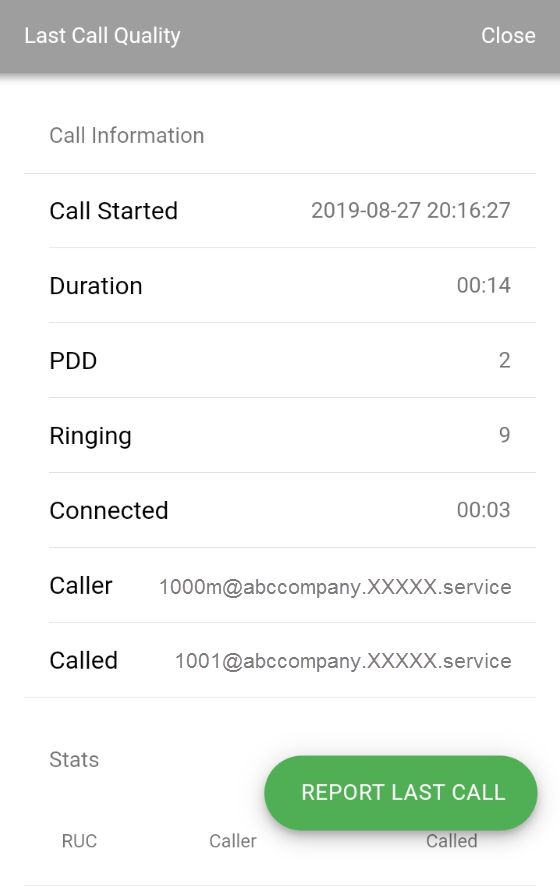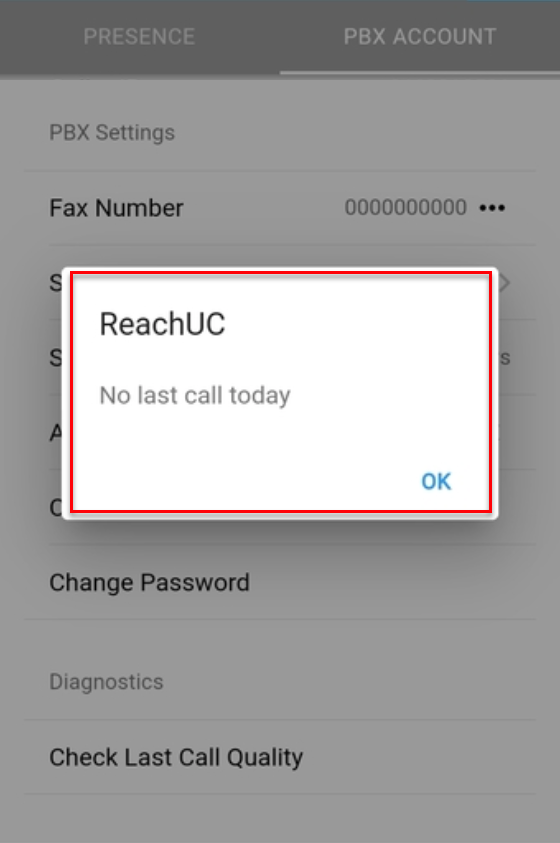 To report the information shown in the Last Call Quality page, click on the Report Last Call button. 

Once you click the button, you may include an additional message, then proceed to report the call.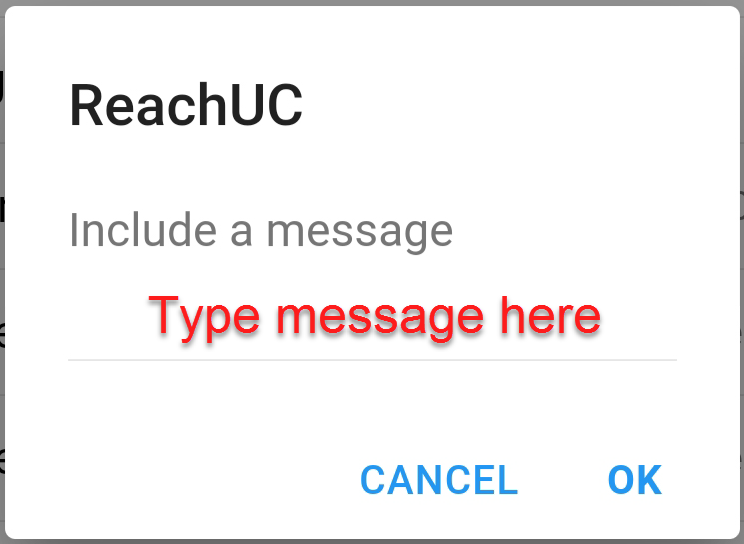 Note: If advised by support to get SIP Logs due to your report you can go to our Troubleshooting article for instructions.